Money Robot is one of the popular link building tools that is fast gaining popularity among the SEO community. It will help you create web 2.0 assets like blogs and social media accounts and which are then linked to your money site. If you've run a link building campaign, you know that it requires weeks of constant outreach, content creation and wooing webmasters to link to your site. With Money Robot, this process is less chaotic but slow going (try a 7-day free trial here)
I was a bit skeptic about using link building software. With Google declaring war on sites with spammy low-quality links, I didn't consider using a tool like Money Robot a good idea. My hesitation was further compounded by the design of the official Money Robot website. At first glance, the site looks like one of those get rich quick websites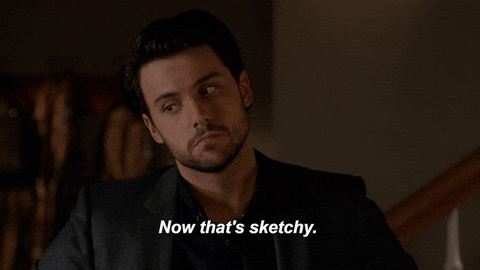 I finally decided to try the software out after a friend recommended it. He had been using this tool for several months and seeing positive results.
This Money Robot review offers my thoughts and experience using this software. In it, I'll outline how I used it to run a successful link building campaign, some of the important features you'll find in this tool and a guide how to make the best use of Money Robot.
Getting started with the Money Robot submitter software
As I mentioned, I was a bit skeptical about using this tool for link building. Its developers probably anticipated this and created a 7 day trial of the software. The trial version comes with limited features, but they are enough to give you a taste of the power of this tool. After the 7 days were over, I invested in a monthly subscription plan.
To get the best out of this software, I recommend that you invest in a quality VPS. There are two reasons why I recommend this:
1. A Virtual Private Server is a virtual machine – Rather than install Money Robot on your computer and run it from your single IP address, a VPS makes it easy to run the software from a different IP.
Also, remember that you want Money Robot working 24/7 creating web 2.0 assets and creating high-quality links to your money site. Unless you intend to keep your computer running day and night a VPS offers an affordable solution.
2. Money Robot is built for the windows platform – So if you own a Mac like I do, it will be difficult for you to run this tool on your computer.
A virtual machine (VPS) allows you to run the tool in a Windows-like environment and still access it from your Mac computer. Once your VPS is set up, I recommend you download and install Microsoft Remote Desktop. It's free.
Money Robot has its own VPS service. I haven't tried it yet due to the cost (around 25 bucks per month) but I am sure its worth the investment if you do a lot of SEO.
For my part, my Money Robot software is hosted on 1and1 Cloud XL. This VPS hosting package costs $5 per month and is quite fast. Initially, I'd hosted my Money Robot software with Cloud M which costs $4.99 per month for 12 months. This VPS package is also decently fast.
Example link building campaigns I run
After buying the monthly Money Robot subscription, I immediately set to work testing this software on a PBN I had recently purchased. I wasn't actively building the PBN and the money site had a UR (URL Rating) of 33 and DR (Domain Rating) of 54 from the Ahrefs tool. I intended to use Money Robot to increase these two metrics so here's what I did.
I started creating articles that were highly optimized for a niche market targeting Canada. My PBN was built around this niche market so I didn't want to complicate things by switching to a broader one. The targeted keywords were low competition long tail keywords that I knew were easier to rank for. After that, I used the above diagram twice and created about 1000 new accounts. Then I reused those accounts another 8 times over the course of about 3 days.
After about two and a half weeks, I started noticing that my site was ranking for about 20 new keywords. Yes, it's not much but, before launching the campaign, but this was a very good sign that Money Robot was working.
I popped the site's URL onto the Ahrefs tool again and to my surprise, the UR was now 20 and the DR was 42. That's a big improvement considering the two and a half week timeframe. There were two new links pointing to the website which I concluded resulted in the improvement both in traffic and Ahrefs metrics.
Your Money Robot results vary
I cannot guarantee similar results on your website. However, I can provide a possible explanation why my PBN saw such a significant improvement in such a short period. First, my PBN had been in existence for about 1 year before I bought it so it was already indexed and ranked by Google.
Second, the PBN is in a low competition highly targeted niche. This made it easier to rank higher faster compared to highly competitive broad niches. Finally, you can't simply run a single campaign and wait for the results.
The successes I saw with my own campaign prompted me to invest in an additional Money Robot license. I also opted for the one time single license over the monthly plan. In addition to the 2 licenses, I also invested in another VPS.
Pro tip: I discovered that if you own 2 VPSs, it's not necessary that you purchase 2 Money Robot licenses. You can use one single Money Robot license on two separate VPSs.
Money Robot features and settings
Money Robot is a simple to learn, but hard to master. There are a number of features that I found useful in the creation and running of successful link building campaigns which include the following:
The first feature that I like is the free proxies that are provided with the software. One of the considerations search engines make when determining whether a link is high quality or not is its source.
This is closely linked to the IP address of the link source. Proxies make it easy to make it look like all new links to your money site are coming from different IP addresses which adds credibility as far as search engines are concerned. When using Money Robot, you don't need to invest in a separate proxy system.
Another feature that I like is the easy integration with captcha services. When building links, this tool regularly needs to solve different captchas. Most are solved without the need for a third party captcha service. However, you can also integrate a third party captcha service to handle the more complex puzzles. In my case, I use the 2Captcha.com as it is affordable and gives the greatest chance of success for your blogs to be made.
Content is the foundation of any link building campaign. Normally, you would need to create and publish new content every once in a while which takes time and money. Money Robot comes with a spun article submitter feature. This component automatically takes an article and rewrites/spins it into different unique versions for publishing. The new articles are then added to the web 2.0 assets created and then linked to your site.
Another cool feature that I find useful with this tool is the automated search and list updates of websites that can provide quality backlinks to your money site. This list is updated daily, and your content is automatically submitted to generate a high quality and relevant backlink to your website.
Now that you have a good idea about the different unique features and tools offered by the Money Robot software, how do you launch an SEO link building campaign with it?
How to launch and run a link building campaign with Money Robot
Once you log into your Money Robot account, the first step to take is to create a campaign. Let's name ours TWO. Next choose a diagram that shows the different linking tiers you want. For me, I use 1>3>12 as it is recommended by the software owner Nick.
The first tier represents my money site. The second tier that's immediately under my money site has 3 web 2.0 assets. The third and lowest tier has 12 web 2.0 assets. This isn't a rigid structure as tier 2 can have more than 3 different web 2.0 properties. The same applies to the lowest tier.
This tiered structure works in the following way: Web assets in the bottom-most tier will link to those that are found on tier 2. Then the web assets on tier 2 will all link to your money site. This way, your money site will eventually benefit from the link juice derived from all web assets at all tiers.
Using this software, its therefore possible to get hundreds of automatically generated high quality links coming from different types of web 2.0 properties all pointing to your money site.
Once you've selected the tier structure to use, your next step involves adding your money site's URL into the top tier. Next, add the different keywords you'll want to rank for. Once this is done, the Money Robot submitter tool goes to work creating an automatically spun-keyword optimized article. The rewrited articles are then published in the web 2.0 properties found in tier 2 and tier 3.
At this point, I want to point out that Money Robot offers advanced options that go beyond simply creating, spinning and submitting articles to generate backlinks. Some of the additional options you will get with this tool include:
Ability to add YouTube videos and images to your content
Ability to add one or more links to an article
Ability to schedule article submission
Ability to run more than one campaign from a single account
I recommend you try out these features and test to find which strategy works best for you.
Once you're done with the setup process, simply click on "start the campaign" and the tool will handle the rest.
It is suggested that you create 2 new accounts per campaign you run. This will create approximately 1000 new web 2.0s, then you can reuse those accounts over and over again to power up your site.
Why?
The more you reuse your accounts, the more powerful they get. This is due to interlinking and getting additional links from various web 2.0 properties. The link juice created can be leveraged to rank new money sites faster.
Also, it makes it easier for the Money Robot software to generate and submit fresh content since the new account creation step is skipped. Note that already created accounts and previously run link building campaigns can be accessed within your Money Robot account.
What I like about the Money Robot software
1. This software automates link building. It will automatically handle all the processes involved in a link building campaign which includes content creation, submission, and creation of backlinks. The software also automatically searches for relevant websites from which links can be sourced.
2. Money Robot comes with several unique but important features such as the ability to solve captcha puzzles and free proxies.
3. A single Money Robot license can run on 2 separate VPSs. This cuts down on the costs involved in running your link building campaigns.
4. There is a 7 day trial period. This allows you to try out this tool without having to invest your cash.
5. The Facebook group is a great resource. It's very lively and has people there to answer any of your questions
What I didn't like
1. The trial software comes with limited features. To fully experience the power of this tool, you'll need to purchase a single month or one-time license.
2. It's designed for the windows platform. If you run a Mac, you'll need additional software such as the Microsoft Remote Desktop. But this isn't a big deal since the software is free.
3. The newbie guide isn't very clear. It takes time reading through the Facebook group to get a good grasp on what to do any why
4. The default settings can look spammy. For example, using the default setting for blog titles can cause some ugly looking blogs called "seonewyork92581" linking back to your site.
My verdict
I have been using Money Robot for over a month now. During this time, I've run over 100 campaigns across different websites. It has produced mixed results with some campaigns producing positive results faster than others. However, every campaign I've run using this software has resulted in better ranking.
The 7-day free trial is a good way to learn about how to use this tool. However, don't expect to see any solid results during the 7 day period. From my research, users often report seeing results after a month or two.
This means that to run one or more link building campaigns and be able to collect sufficient data regarding whether they've been successful or not, you'll need to at least invest in a single month license.
Overall, if you want to automate the link building process and see your website rank higher and attract more targeted traffic, Money Robot is worth considering. You can grab your Money Robot license here. As usual, I look forward to your comments and questions in the comments questions below.
Continue reading