People all around the world are earning money from affiliate marketing. This form of marketing has become intensely popular over the years. Although it has been around in various forms since 1989, people are just now starting to realize how powerful this solution for making money is. Affiliate marketers earned around $4 billion off of their efforts in 2016.
This Affiliate marketing for dummies guide aims to give you a general overview of what you need to know to get started on the right foot.
But what makes affiliate marketing such a great option? Let's start by looking at the basics.
Affiliate Marketing For Dummies – What Is It?
Affiliate marketing is a form of promotion where a person highlights a product or service offered by a separate business. The marketer receives a payment or commission from the business when sales are made based on the promotional efforts utilized.
When participating in affiliate marketing, you are the affiliate. You are promoting someone with the intention of getting a reward when people buy or use something based on your referrals.
Why Is It Popular?
The big reason why affiliate marketing is popular involves more than just the profit potential. It also involves sharing things with people and letting them know more about stuff they are interested in.
When you run a strong marketing campaign, you promote yourself as a reliable source. You send people to a place that offers a product they are not familiar with or a website that they might not have heard of. But they go there because they know you are trustworthy and that you are giving them enough encouragement.
People these days don't have much faith in advertisers. They want to hear things from everyday people instead. Establish a brilliant marketing campaign and people will trust you in return.
The Basic Process For Affiliate Marketing
The basic process surrounding affiliate marketing works like this:
Sign up to take part in an affiliate program with someone. Get online to participate; it should not be tough to find someone who has a program.
Promote a service or product and offer a link that people can click on to learn more about the offering in question.
The visitor who saw your promotional work then buys something off of the link that you sent. In most cases, a cookie tracks the visitor's information based on where that person first heard about the product from.
You earn commissions off of whatever you sell through that link. The payment rate for commissions will vary based on the program you are a part of.
The excitement that comes with affiliate marketing is great. The potential profits are inviting. But to make the most out of affiliate marketing, you have to look at a few specific steps for getting into the field.
Where Should You Go?
Start by looking at what you would promote when you get into an affiliate marketing program. It is easier to make money when you promote something that you feel great about. For example, I only promote products that I believe in and use like Wealthy Affiliate.
My interests are in internet marketing and SEO so it makes sense for me to promote these types of products. Think about the particular niche or target that you are interested in. Maybe you might be attracted to topics on weight loss or fitness or perhaps you have a liking for gardening.
Look at your interest in something and think about how well you like it. You will have to build a site around that focus point.
Take a look at these points when choosing a great niche:
Look at something that you definitely have a life-long interest in. It should be something that you know you will enjoy years from now.
Consider who else might have an interest in your niche. You need to choose a field that people will actually consider reading about.
Think about whether people are willing to spend money on stuff relating to your niche. For instance, people are often ready to spend lots of money on health care products.
Look for a field that has low competition, but is not overcrowded. A subject with a great amount of competition is worthwhile as it proves there are people interested in and other people are making money. This is the toughest part
Think about the product or service you would promote. Would you actually use it yourself?
After figuring out what you will focus on, look at how narrow the niche is. By narrowing your reach, you are targeting a smaller group that might be more intrigued by what you are offering. That is, you are targeting only people within a certain segment who really have a strong interest in what you are promoting.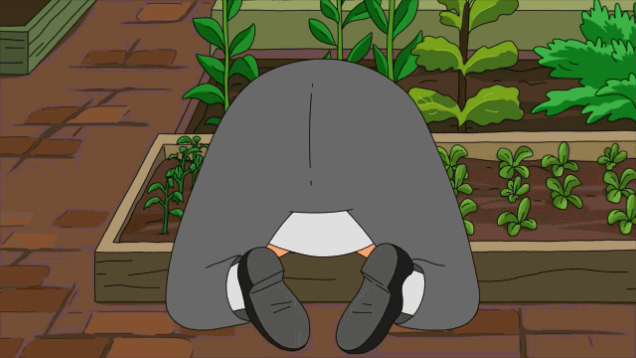 Let's go to the field of gardening, for instance. A site dedicated to gardening is appealing on its own. One more specialized site about a very specific aspect of that field is even better. You might create a site focusing on desert landscape plants or ornamental vines. Look at how detailed or distinct your focus is so you know what deserves to be targeted.
Check around online to see how popular your niche is by either going to Google Keyword Planner  (free) or by using a paid options such as Jaxy Keyword Planner in Wealthy Affiliate, SEMRush or ahrefs.
Finding An Affiliate Program
Look for an affiliate program after you determine the niche you want to get into. Such a setup must be organized to where you can easily promote your work.
It should not be hard for you to find an affiliate program. There are so many resources that offer details on such programs that it would be tough to list them all here.
Be careful when choosing a campaign. Look at the following points when getting into one of these programs:
Review what a business you would promote is selling. Can you tailor your messages to those products or services?
See what the background of the business is. Has it been around for a while? Is it trustworthy?
What is the customer service for a business like? A good affiliate business must be capable of responding to your questions or issues as soon as possible.
Check on the particular people who participate in the affiliate program. See if they are similar to you in terms of your interests and values among other points.
Look at the affiliate links that would be included in the program. These often entail appealing graphics that showcase things someone is selling. In other cases they are just links you would insert into your text.
Check on the reward structure involved. Look at how much effort is needed for actually getting paid. Make this the last thing to review as the service and support that a team gives and its familiarity with your needs are clearly more important.
Do You Have to Actually Use the Product or Service?
You don't necessarily have to use whatever you are marketing. But it should be something that relates to the interest you have.
It might help to try a product or service out if you have the money for doing so. You would be much more invested in the promotional process if you have tried it out and actually enjoy it. Your firsthand experience makes a world of difference.
Ordering a supplement to try out might work, for instance. Writing a journal detailing how you use that supplement and what you feel off of it might help. It gives people an idea of whether or not something is all that appealing. It also works if the product you are promoting is in high demand. Your knowledge of the product gives readers a clear idea of what to expect out of it.
Sharing your experience with a product or service is completely optional. It works best if whatever you discuss is visible and in demand. After all, it might be easier to highlight stuff if you have a strong vested interest in it.
How To Create a Website For Beginners
You must have your own website to support your affiliate marketing efforts. Your website is where you will add the affiliate links to.
Your site has to be organized while looking strong. There are a few steps to follow for you to get the most out of your website:
Buy a domain name. It might cost a few dollars per year depending on the unique nature or statistics of a domain. Don't pay extra for the domain just because it sounds cool!
Get into a hosting plan. Monthly hosting plans provide you with the infrastructure needed to support your website. They may provide you with certain amounts of bandwidth or the ability to load up a certain amount of data onto your site. You could even get a private email address from a host.
Install the WordPress platform on your site. WordPress is a prominent open source blogging tool that simplifies how you post and publish data. It even comes with a variety of free (and some paid) plug-ins.
Install a theme on your WordPress site. The theme is the template used around the site. Make sure it looks appealing and is appropriate for the particular product or service you want to promote.
Check on how well you get your site set up before you go live. You need a website that not only looks great but is also easy to manage. After all, you've got to keep that site updated regularly if you want people to take your marketing campaign seriously.
Of course, you also have the option to outsource your web creation efforts to another party. It costs extra to do that though. Therefore, sticking with the above plan and making content yourself is the way to go for beginner affiliate marketers.
The Affiliate Marketing For Dummies Guide To Creating Content
The content you create on your site must be relevant to the product you are promoting. But to make it work, you have to get actual people out to the site.
There are four things that have to be done to get people to come to your page:
1 – Start by looking at the keywords you wish to target.
Think about the targeted keywords you will focus on. The keyword should have low competition but have people looking for it.
Check an online keyword research tool like the ones I mentioned above to see what keywords are best for your situation. This will give you a better idea of what you must write about.
You can use as many keywords as you want but it helps to focus each individual post on just one or two at a time. Do not keyword stuff! This is an old technique that doesn't work anymore.
2 – Make content that is unique and informative
The content in question must be informative and interesting. Give the reader something that person could take away. Better yet, create content that makes the product you are promoting all the more interesting.
Highlight the latest news stories relating to something. If you're trying to promote a health goods site then talk about new supplements that assist people in their weight loss efforts. Maybe you could talk about studies showing how certain measures may help people to lose weight.
3 – Mix it up
Don't just post regular blog posts here and there. Having content in other formats like videos or podcasts that let you explain more in rich detail and lets you explore untapped markets. For example before I started this blog I just did youtube videos, this allowed me to stand out and start making money immediately.
4 – Update your site regularly. Figure out a schedule.
People aren't going to be interested in your site if they don't see much out of it. Keep it updated on a regular basis so people can see that you have a strong investment in your work and that you want to share unique facts or other bits of info with them.
Develop a regular schedule for your work. Post messages at certain times in the day or on particular days of the week, for instance. Set up a schedule that you are comfortable with.
Try to be reliable and consistent with regards to posting these messages so people can see that you are truly invested in the work you are offering.
How To Promote Your Products
Although getting quality links onto your site can make a real difference when you are promoting someone's work, you have to think about how you would promote such items. The last thing you want is to make your work look like some blatant and unoriginal advertisement.
There are a few things you could do to promote products through your marketing efforts:
Write product reviews relating to what you are promoting. Be as honest as possible so people will see that you're not overly biased.
Use in-text content links to highlight the places you are promoting. Keep those links relevant to the keywords or other bits of content you want to feature.
Offer discounts to people. People love deals. Provide promo codes or other special sale opportunities.
What About Email Marketing For Dummies?
This is a whole other subject that includes affiliate marketing. But for any beginner, you want to start creating an email list right away.
Why?
Because email is still one of the best ways to reach out to people and let them know about the products you are promoting or any exciting information you have.
But make sure not to spam your email list as that will get you thrown into their spam folder quick!
But you also don't want to never email your subscribers, so make sure the emails come out consistently. Send out an email once every week or two . Give your subscribers something to look forward to.
When doing this, you will prove yourself as a trustworthy person to do business with. You will show that you understand what you are talking about and that will make them more included to come back to your site and purchase items through your links.
A Few Final Words For Affiliate Marketing Dummies
The potential for you to earn money from affiliate marketing program is there if you put your mind to it. Just like anything else, it all depends on how much time and effort you are willing to invest in learning and doing.
Plan your affiliate marketing campaign carefully. Be certain you look at how you are promoting your work and that you are sharing information that is interesting and attractive to your readers.
To speed up your learning process I recommend checking out Wealthy Affiliate, it not only teaches you about affiliate marketing but it is an all in one solution that includes hosting and live training.
Good luck and hopefully after reading this article you will no longer be an affiliate marketing dummy!